Working Time
Mon-Thu 08:00 - 20:00
Friday 07:00 - 22:00
Saturday 08:00 - 18:00
Contact Info
Phone:

011 240 40 46
011 407 82 31
064 258 89 85
Ask the Experts
Personal Functional Training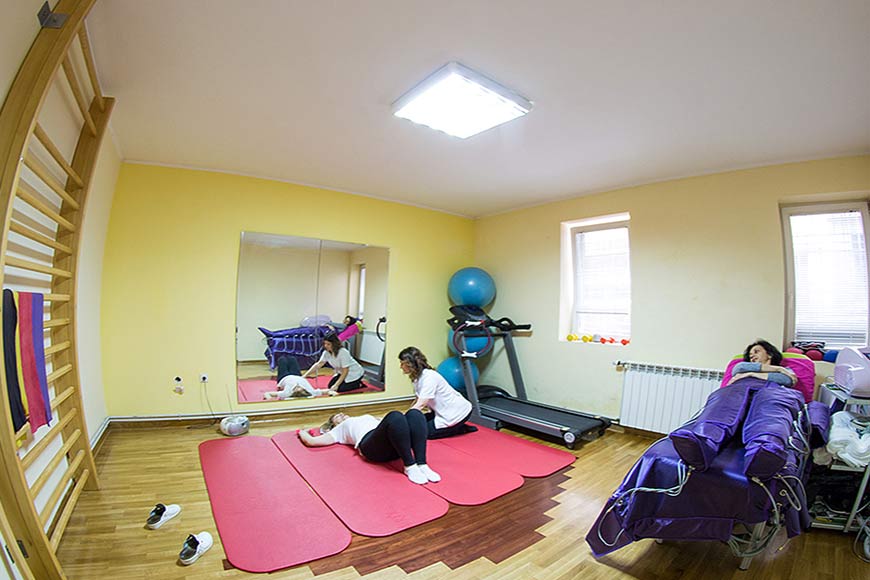 DESCRIPTION AND THE PURPOSE OF PERSONAL TRAINING
Personal functional training - the basis of this, as well as all programs, is an individual approach that implies the maximum commitment of therapists to each individual during the duration of the training. It is designed on the basis of individual desires, possibilities, state of fitness, health condition, which results in maximum results. Each training is planned based on the patient's initial condition. At certain intervals, measurements and analyzes of the patient's training are carried out in order to monitor progress in recovery.
The benefits of individual training are:
With expert supervision and instructions of the trainer (physiotherapist) training is safe, the exercises are carried out properly and the possibility of injuries is reduced.
Training is planned according to the initial state of the patient, which enables achievement of goals and achievement of maximum results.
Repeated measurements and analysis at certain intervals are accompanied by progress in training
With our therapists, you will progress even more than you think you can.
Fitness training is realized through: cardio and partner exercises, on Swedish ladders and exercises (Technogym Kinesis One) using props, weights, pilates balls, etc. The duration of the training is 60 minutes.
Traning type - Individual training with each patient.
Training equipment - The equipment we use during individual training is of the highest quality (Technogym).
Training duration - Each training takes 60 minutes, but if necessary longer.